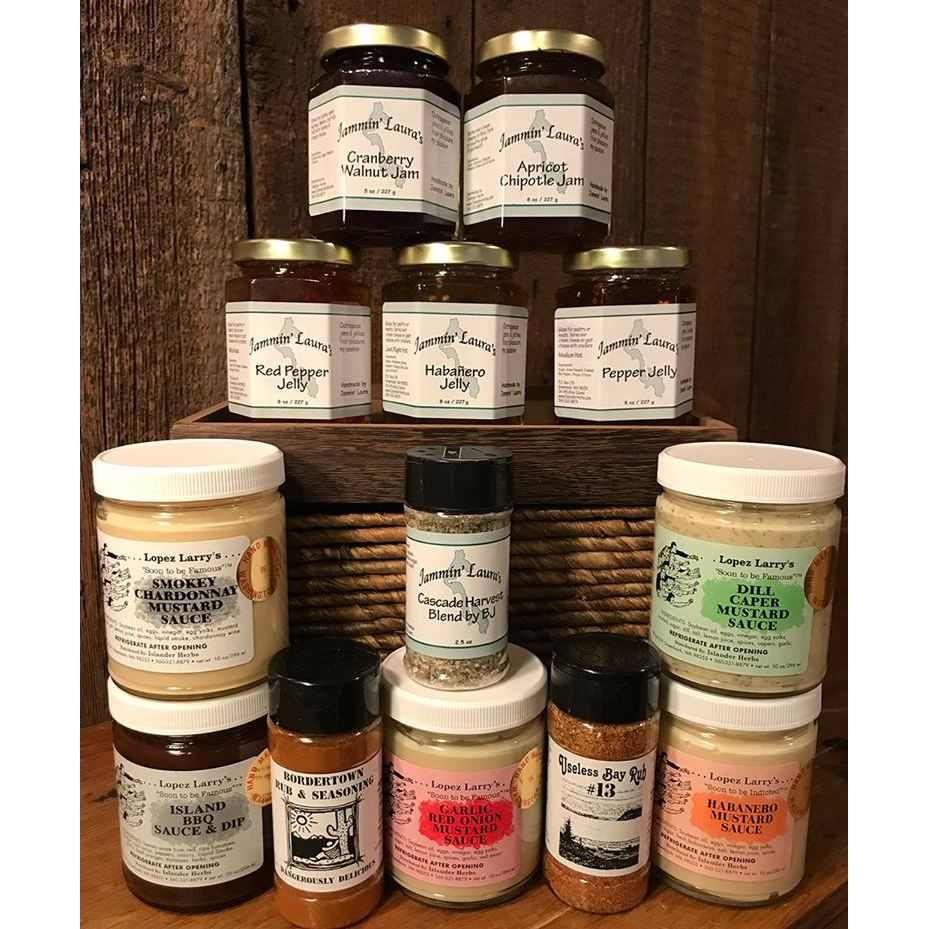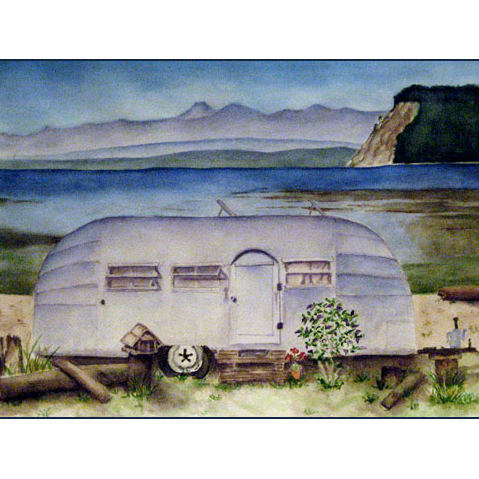 Islander Herbs
Address: PO Box 219 Greenbank, WA, 98253
Email Address: jamminlaura@islanderherbs.com
Phone: 360-321-8879
About Us
Islander Herbs began in 1994, and after many successful seasons, the owners decided to sell. In the summer of 2001, they found Laura Fitzgerald selling her Useless Bay Rub #13 at the Tilth Farmers Market. She was making a shift in careers after being a victim of the dot.com fallout and making the long commute to Seattle. This new venture appealed to her cooking creativity because of the uniqueness of these particular specialty jams and jellies. She liked the idea of the commercial kitchen housed in a 1948 Airstream trailer, the chance to develop new products pairing fruit and peppers and to enjoy sharing a gourmet delight that does not compete with local jam makers.
As Laura expanded her sales,but continued to value quality by hand stirring small batches, Jim Freeman, MC/Conductor of Fun, nicknamed her Jammin' Laura. Living up to her name, she enthusiastically experiments and creates new homemade products, which reflect the natural flavors of the freshest fruits from the Great Northwest.
In 2004, Jammin' Laura asked Lopez Larry Soon to be Famous Gourmet Sauces to mentor her, since he had been selling his products for years. They developed a special relationship and together began marketing their products at art and craft festivals and in specialty stores throughout the Puget Sound area.
Then in 2015, due to health issues, Lopez Larry was no longer able to continue the business. He taught Jammin' Laura how to make his gourmet sauces so his unique sauces could continue to be enjoyed by so many.