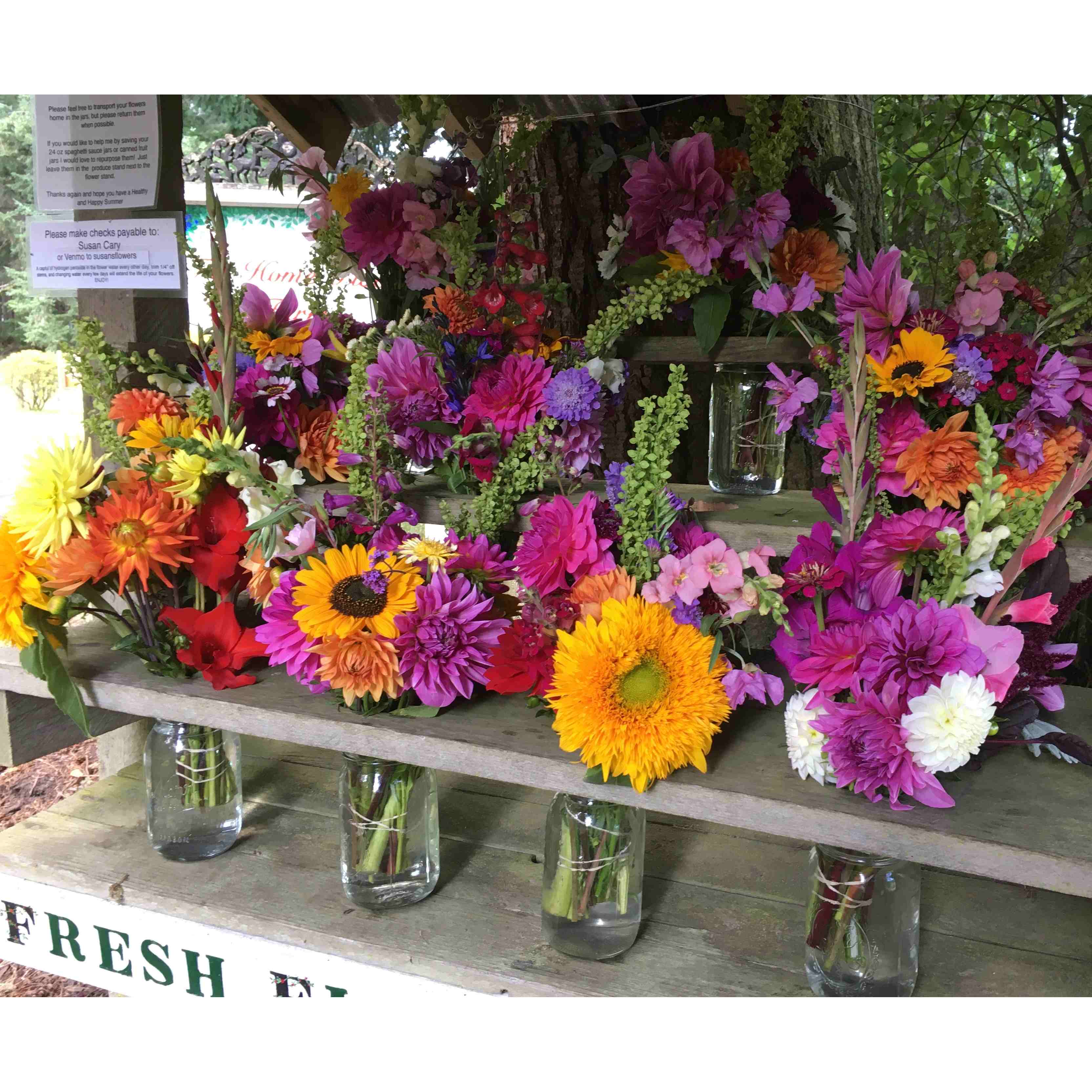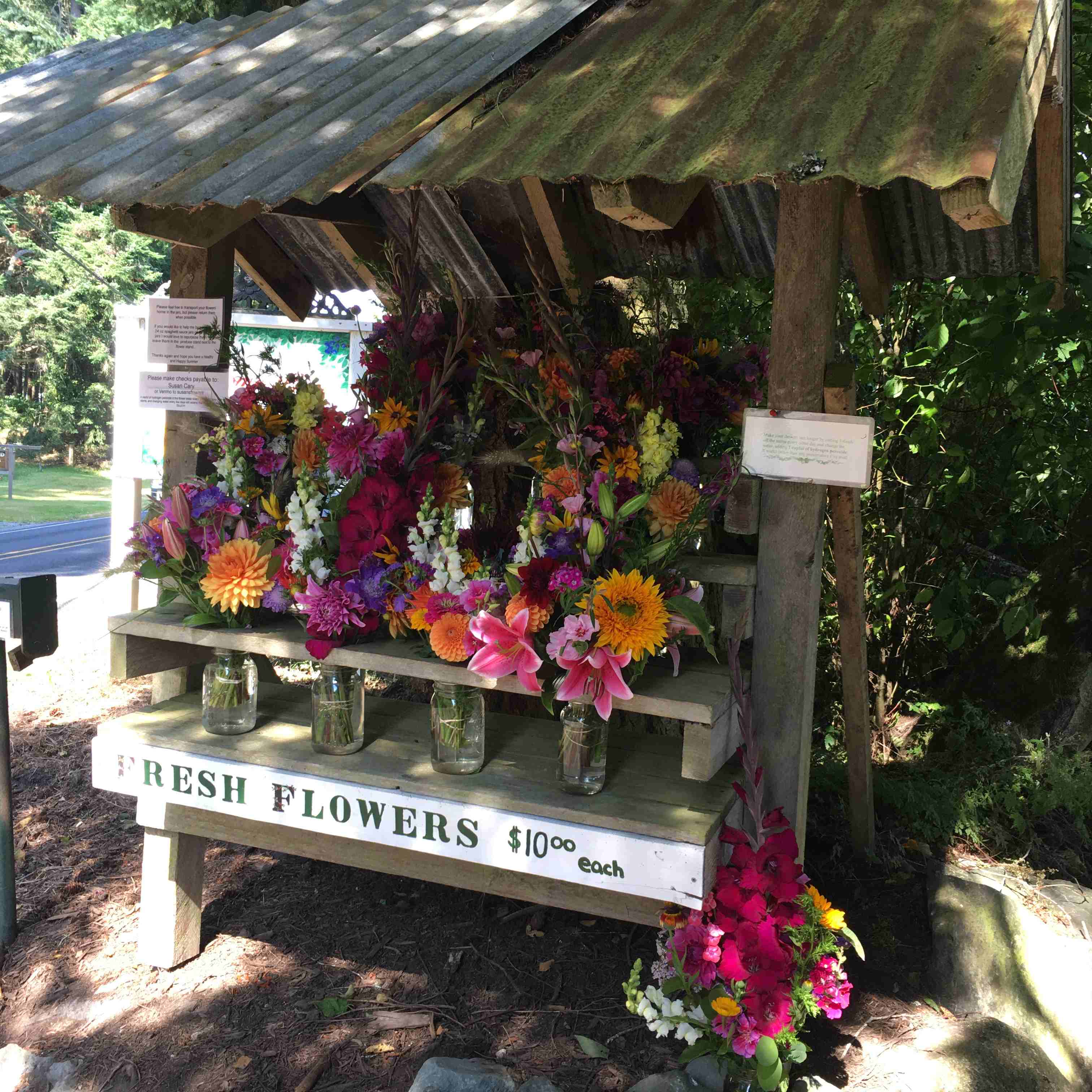 The Homeplace Farm
, ,
Email Address: carysands@juno.com
About Us
The Homeplace Farm has been family owned and operated since 1907. It has gone through a variety of farm productions from a dairy, chicken hatchlings, strawberries, beans, irises and beef cattle. Since my immediate family took over 23 years ago, we've settled on raising flowers (me) and beef cattle (hubby). We have had a roadside flower/produce stand for over 20 years and now after retiring from nursing I've decided to expand my flower offerings to the greater island community. Years of plant and seed collecting can now provide folks with a wide variety of long lasting, fresh bouquets.
Practices
We believe in stewardship of the land that has provided healthy food, water and environment to 6 generations of our family and neighbors. Sustainable agriculture with a preference toward organic practices has been our goal all along. We rotate our cattle as well as crops, utilize cover crops, tilling only as necessary. Flowers are harvested at their peak for longevity and kept cool and hydrated all along their path to your hands.