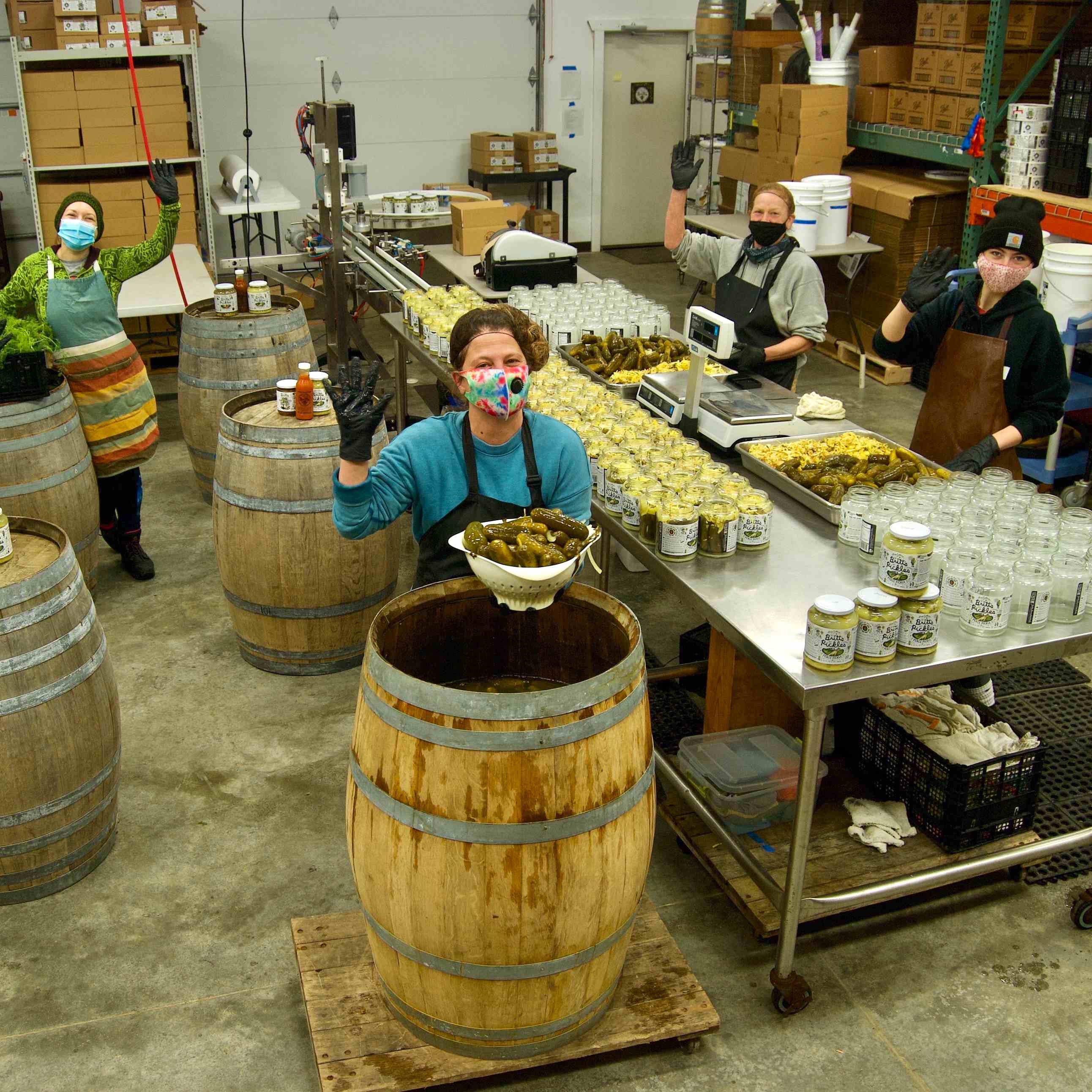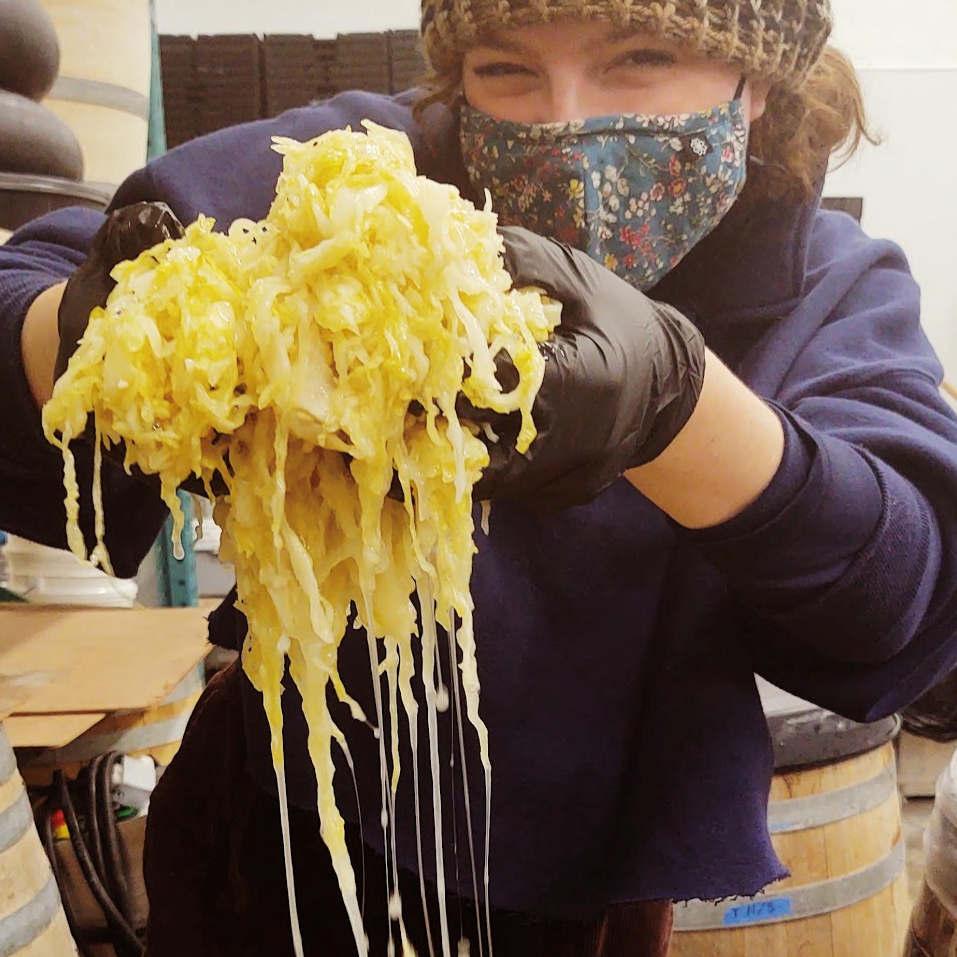 Britt's Fermented Foods, LLC
Contact: Britt's Fermented Foods
Address: 5489 Crawford Road Langley, WA, 98260
Phone: 206-395-8098
About Us
Here at Britt's we consider our Oak Barrels to be the first ingredient to all our ferments. Our oak barrels help us achieve the ancient practice of Lactic Acid Fermentation. We take pride in offering no heat and no vinegar pickles, along with other gut healthy ferments to all our amazing and loyal fans we have dubbed; The Pickle Posse!

Lactic Acid Fermentation is an ancient practice used to safely preserve food and keep all its natural nutrients and flavor intact for long term food storage. The process involves fully submerging the vegetables and ingredients under a salt water brine to create the environment needed for the lactobacillus bacteria to grow and start the fermentation process.

Every part of our fermentation process is safety checked as to not cause any harm to our costumers, your food, or our barrels, along with ourselves.

Certified Kosher and Vegan, our ferments are artisan crafted on the south end of Whidbey Island in the beautiful state of Washington. We are proud to bring handcrafted ferments to our community and supporters and hope to spread the education and love of lactic acid fermentation to all.