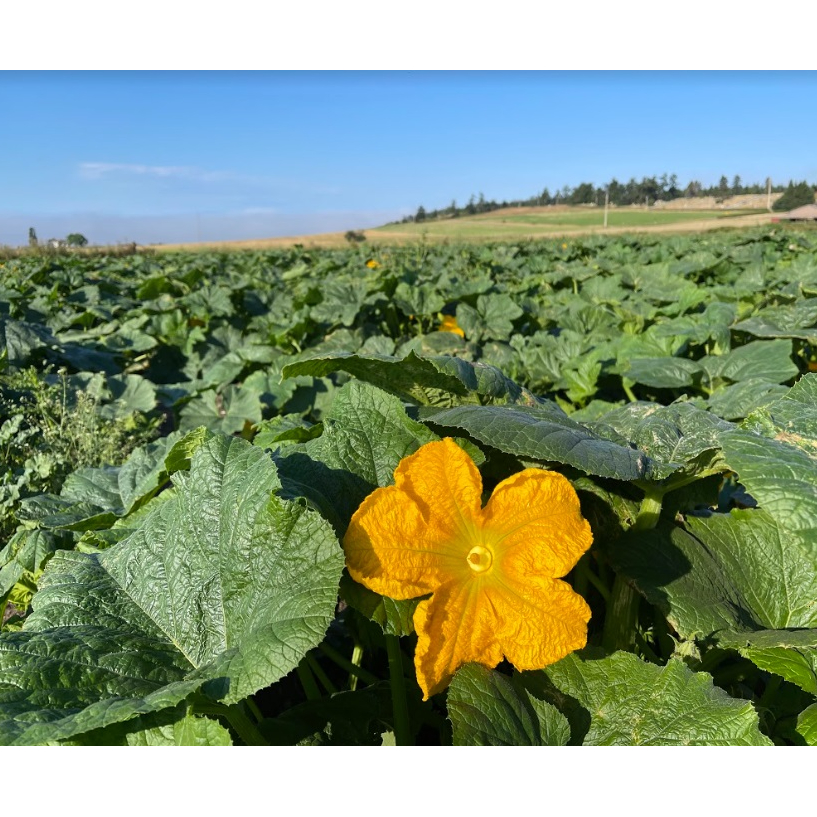 Scenic Isle Farm
City: Coupeville, WA, 98239
Email Address: alixleigh@mac.com
Phone: 206-399-9064
About Us
Our family is honored to work alongside our island community of independent farmers. We are growing a variety of produce and carrying on the Sherman family tradition (our daughter is a 6th generation Sherman) of growing Sugar Hubbard Squash, a unique and delicious winter squash that was developed in partnership with Edwin Sherman and Washington State University for our unique environment. We're also carrying on the Sherman's pumpkin patch tradition in the heart of Ebey's Reserve. We're looking forward to seeing you all on the farm in October.

We also respectfully acknowledge that we are on the traditional territory of the Coast Salish and Lower Skagit People, their stewardship of the land for tens of thousands of years prior to colonization has carried forward to help sustain the living landscape and fertile soil of Central Whidbey.
Practices
No spray, no chemicals. Soil fertility and crop nutrients are managed through tillage and cultivation practices, crop rotations, and cover crops, supplemented with animal and crop waste materials. We use organic farming standards whenever possible.