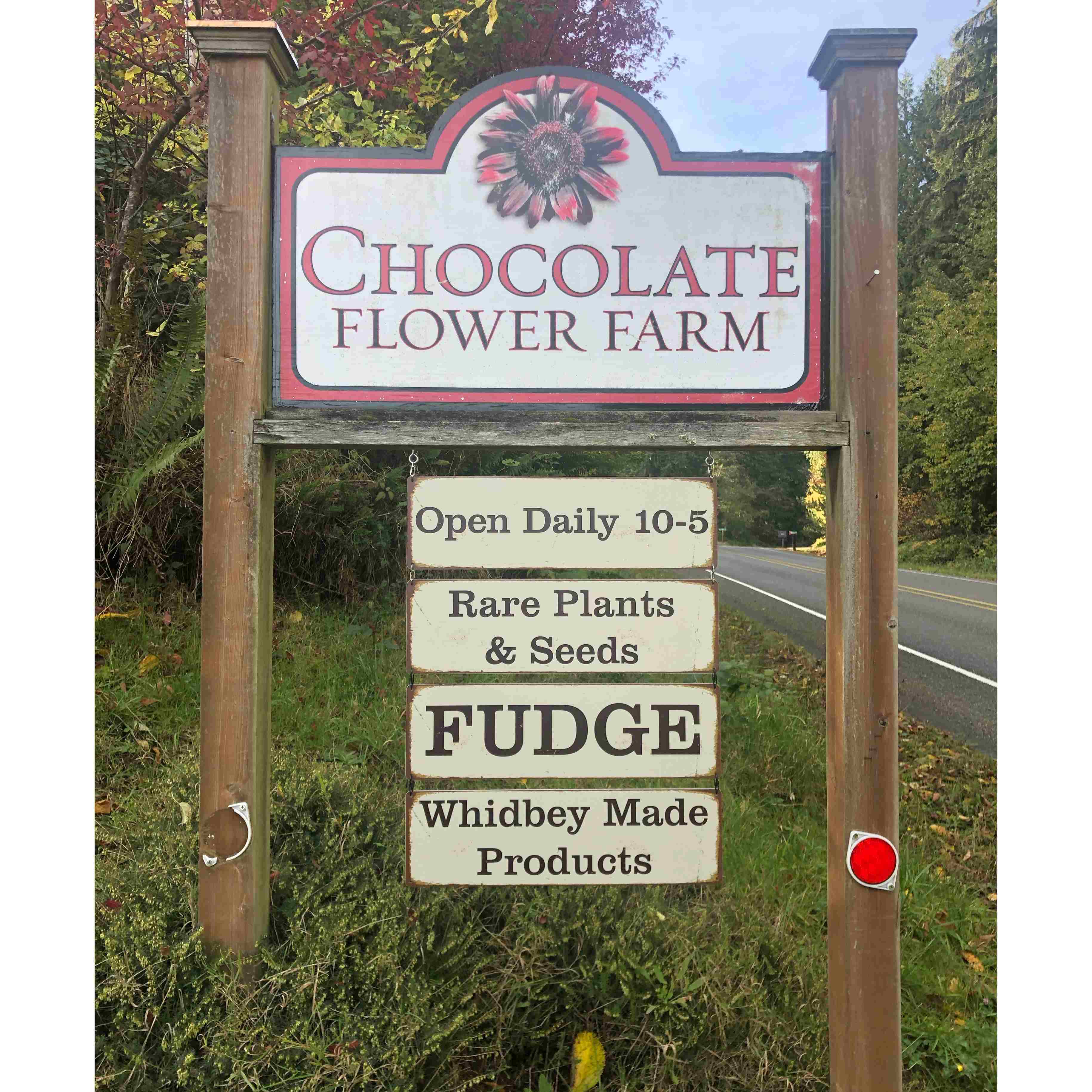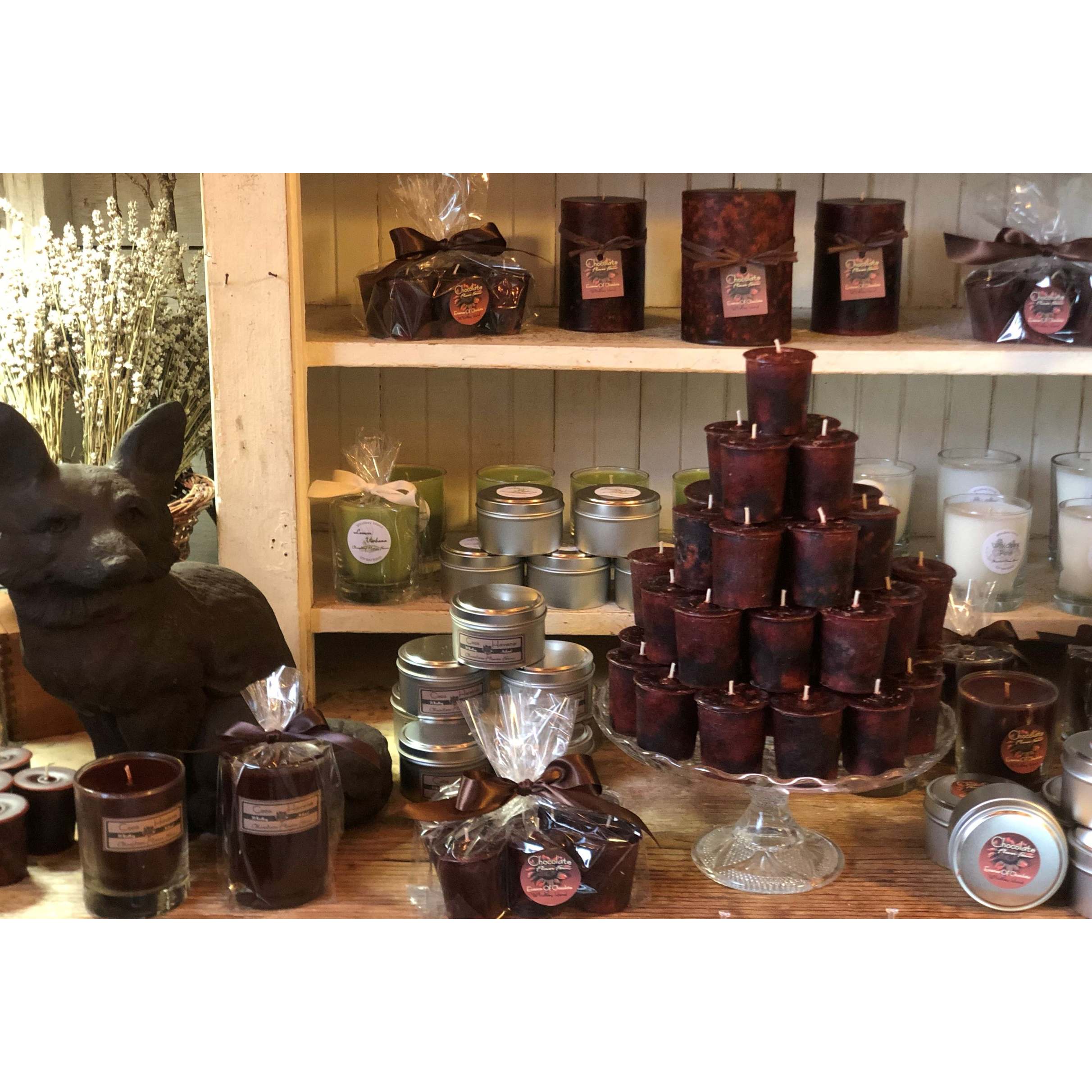 Chocolate Flower Farm
Address: 5040 Saratoga Road Langley, WA, 98260
Phone: 360-221-2464
About Us
Chocolate Flower Farm began as a specialty plant nursery in 2005 featuring dark maroon colored plants. We offer seed for rare and often exclusive dark colored plants and those that smell like chocolate. Over the years began making more and more chocolate themed products such as our famous Raspberry & Chocolate Jam, Chocolate Candles, Chocolate Garden Seed Kits and Natural Cocoa Butter Body Products. Our quality farm-made products make wonderful gifts!

Chocolate Flower Farm is located just outside of Langley and is open for visitors year-round 10-5. We have a farm store filled not only with our specialty flower and vegetable seeds, farm made products and farm made fudge but chocolate from bean to bar makers, truffles, sea salt caramels, drinking cocoa and carefully curated Whidbey Made products. We also do mail order and can ship Whidbey Made gifts for you. We look forward to your visit to our farm or shopping here on the Whidbey Island Grown Food Hub or via our online store at chocolateflowerfarm.com.


Practices
All of our gardening practices are organic and with our food products we use organic ingredients as much as possible and never use corn syrup or GMO ingredients. All of our ingredients are the best we can source and locally sourced whenever possible.