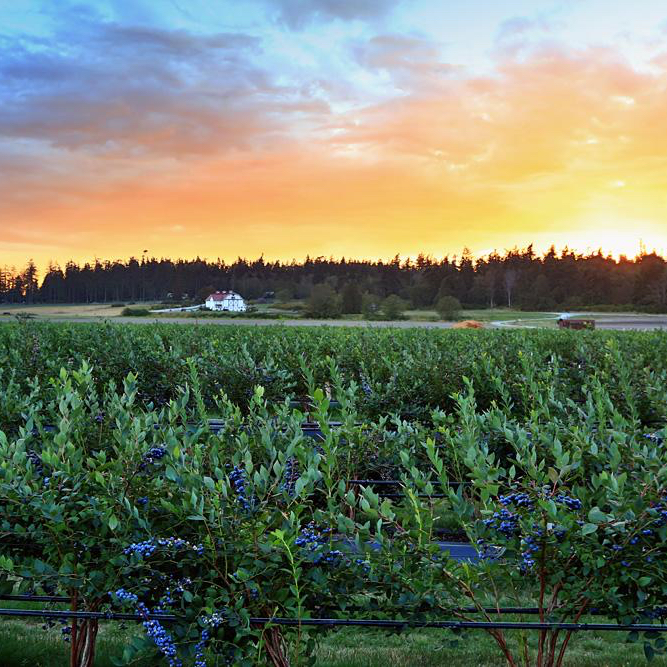 Mutiny Bay Blues
Contact: Britt Fletcher
Address: 5486 Cameron Road Freeland, WA, 98249
Phone: 360-331-2331
About Us
Mutiny Bay Blues is an organic blueberry farm in Freeland on Whidbey Island, WA. We have been growing Liberty, Duke, Draper, and other mouthwatering varieties since 2011. The farm has 25,000 bushes planted across 20 acres.

The farm stand is open during harvest season from mid-July through mid-Sept. We sell berries, gluten-free granola, preserves, honey, dried fruit, blueberry tea, and other merchandise at the stand. You can also find our products at various stores on and off the Island. Local pies made with MBB blueberries are also available all year long.

MBB prides itself on being a family-run farm.