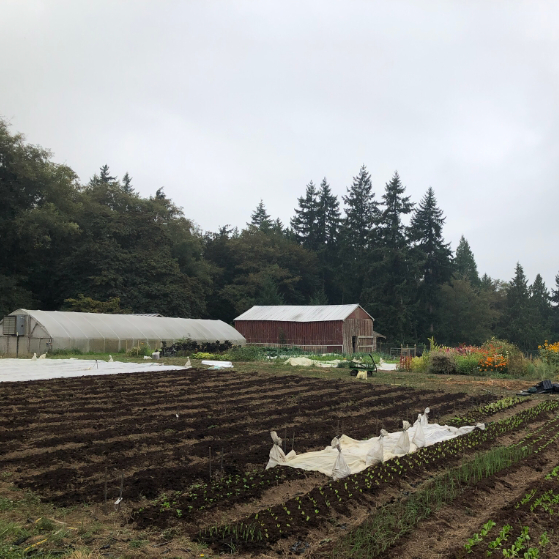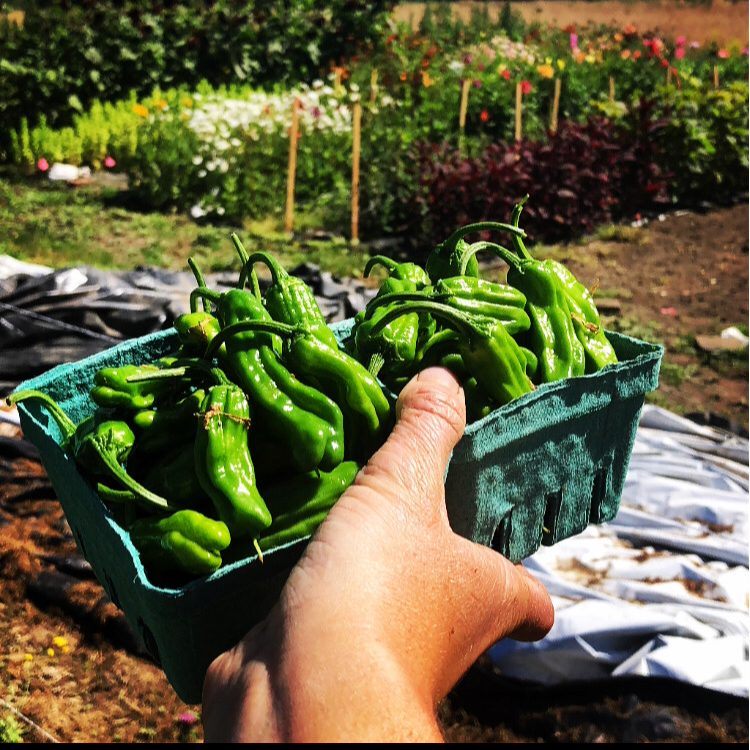 Foggy Hill Farm
Contact: Alanah Lawrason
Address: 3460 French Rd Clinton, WA, 98236
Email Address: hello@foggyhill.farm
Phone: 254-220-7927
About Us
A solo woman leasing 1/2 an acre in Clinton Washington. Alanah Lawrason grows veggies and cut flowers using sustainable practices. This is her second year growing on this space.
Practices
We use sustainable and organic growing practices — though we are not USDA certified organic. That means no sprays or synthetic fertilizers and using only organic, eco-friendly amendments. We use minimal tillage (I'm one woman on raw land, doing what I can with the uphill battle of grasses and thistles!) Beneficial insects in lieu of sprays to combat pests. Row cover to limit pest pressure and Silage tarps to keep the soil covered and naturally suppress weeds.

Overall: we think good food comes from good soil. And we do everything we can to responsibly steward the land while producing delicious, nutritious chemical-free food. We use organic and locally sourced seeds whenever possible. Our compost comes from a local source on Whidbey Island.

We're not perfect. But we're doing all we can to reduce our carbon footprint and operate sustainably — with eco-friendly containers and biodegradable bags, bulk buys with our farming neighbors, and donating food to local food banks. Our farm animal friends enjoy lots of food and flowers, too.