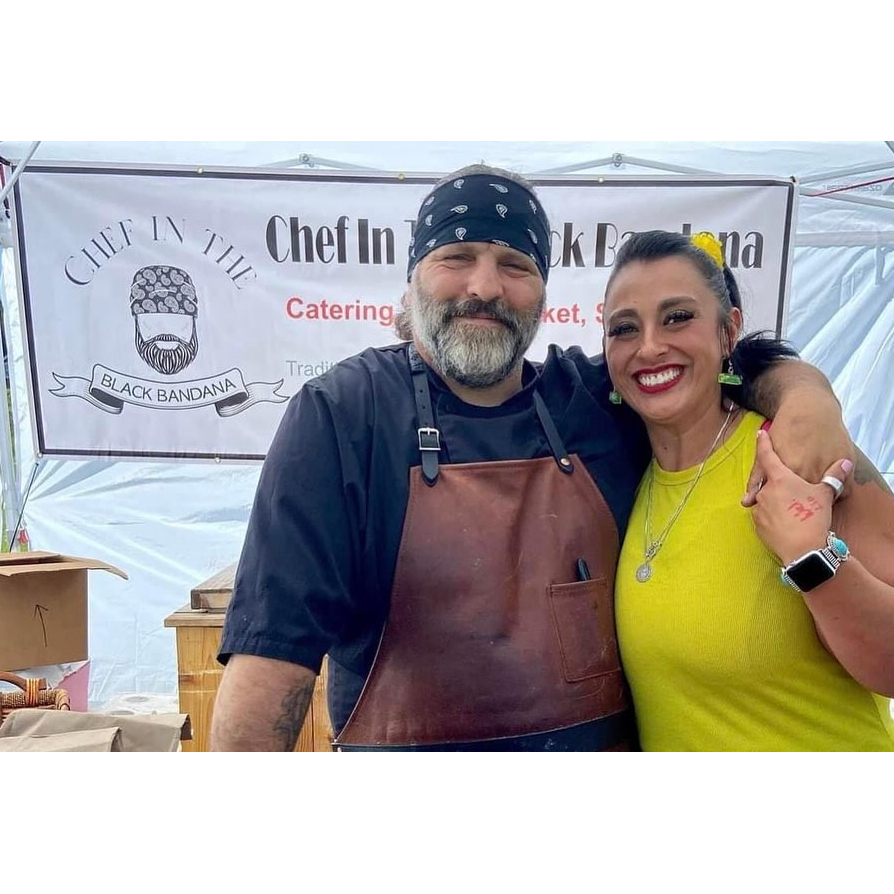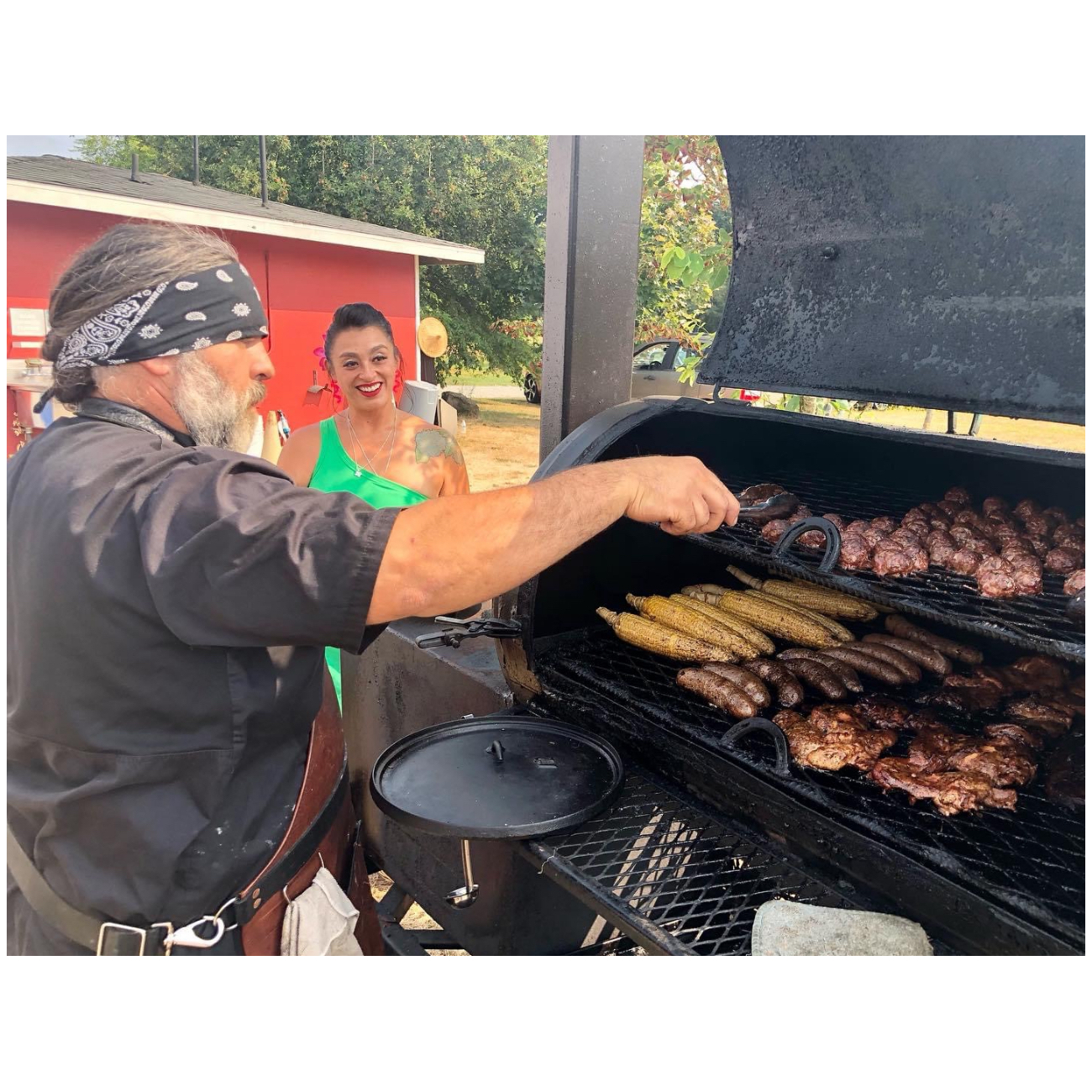 Chef in the Black Bandana
Address: 1590 SW Victory St. Oak Harbor, WA, 98277
Phone: 360-682-5902
About Us
Chef in the Black Bandana is a Whidbey Island family run business that offers five generations of Southern Italian cooking methods and recipes. Chef Thomas and Crystal are excited to share their culinary and cultural traditions by serving our family recipes using locally sourced ingredients. Our foods can be enjoyed in three ways: Bandana's Catering, Bandana's Italian Market, and Bandana's Street Food. 

Chef Thomas uses generations of family pasta crafting techniques and recipes to create authentic Southern Italian Food.

Bandana Italian Market offers fresh (not dried) pasta, sauces, and bread. Pastas offered include Black Pepper Bucatini, Coffee Flour Rigatoni, Chitarra, Emmer Wheat Spaghetti, and Squid Ink Spaghetti. Each of these flavors are available to our gluten-free guests.

Our sauces include Bandana's 5 Generation Marinara and Whidbey Island Seasonal Pesto, both are gluten-free and vegan. For the meat lovers, we offer Bandana's Beef, Pork, and Lamb Sugo. 

Our bread offering is the authentic Bandana Focaccia made with a 200-year-old dough starter, "The Mom", started from fermented grapes and originated in Sicily. The Mom is fed daily to retain her form and legacy. The bread, like our pasta, is available gluten-free and vegan.