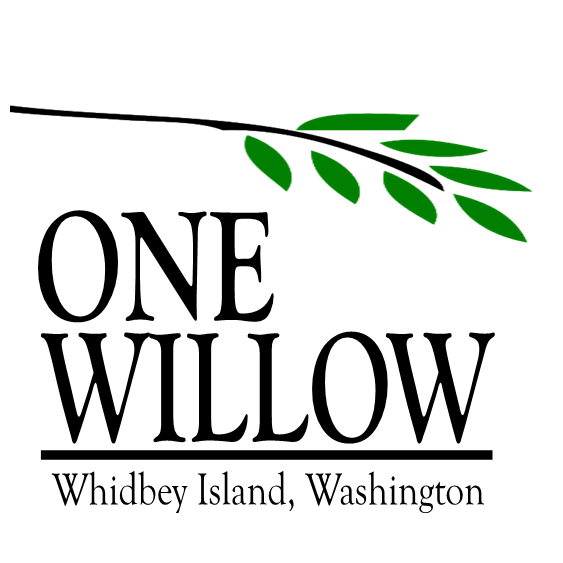 One Willow Farm
Contact: Mark and Melissa Stewart
Address: 29332 State Route 20 Oak Harbor, WA, 98277
Phone: 360-499-6108
About Us
Here at One Willow Farm we believe in being practical, sustainable homesteaders. We strive to grow and produce products we use in our everyday life that we can share with you. We believe in providing a quality product that is familiar and practical for our family, friends and neighbors. Our micro-farm aims to only produce items that will enhance the land and not deplete it of its natural resources. We believe in using the land available to us in an ethical manner so that what we grow and produce is sustainable within our limitations. We believe in the spirit of ingenuity and self-sufficiency while embracing the community in which we live. We are constantly learning and developing our own little homestead. And yes, there is just one willow tree on the farm!
Practices
Our meat chickens are Cornish Cross, this breed is strictly a meat bird. We keep them in the brooder for 3-4 week (depending on weather) before being moved to chicken tractors on pasture. Chickens are moved to fresh grass at least once day to ensure they get plenty of fresh bugs and forage. We use only non-GMO feed that is soy free and corn free. WSDA processed in Ferndale, WA.

Our egg laying flock is comprised only of Heritage Breeds. Currently we have Dominque and Rhode Island Reds (non-industrial) both breeds are listed on the Livestock Conservancy list breeds to watch. We believe in preserving heritage breed livestock so that future generations may enjoy them. These happy hens also enjoy non-GMO feed that is corn and soy free. Eggs are hand picked daily.