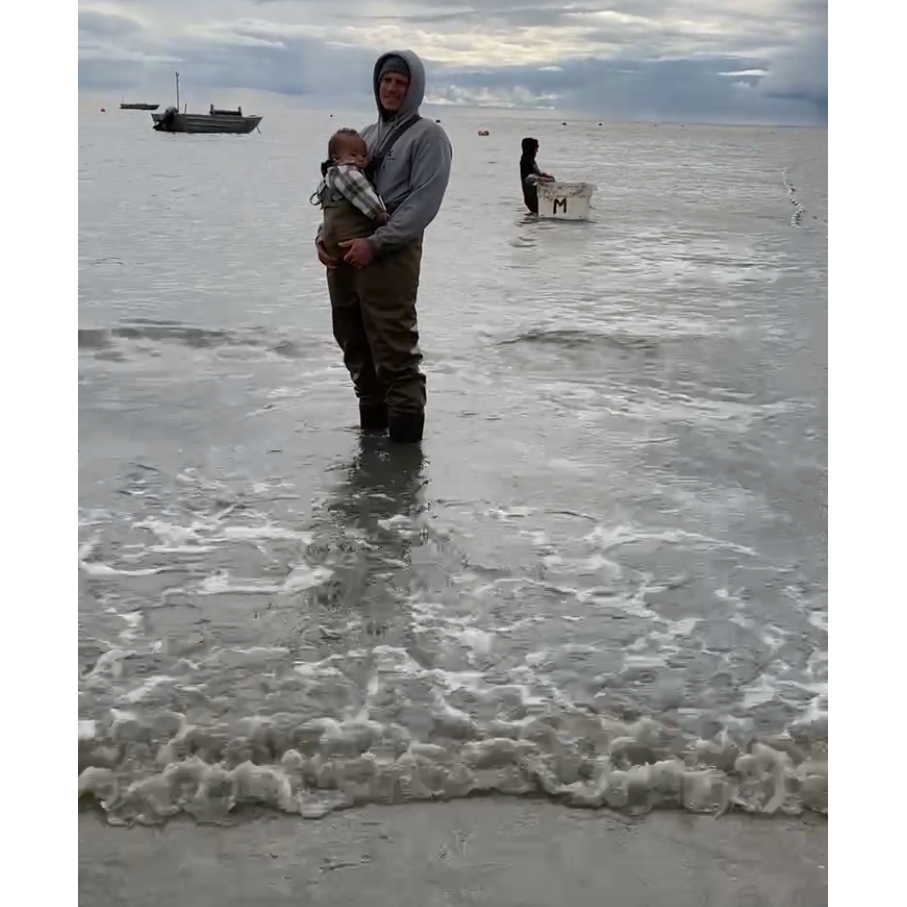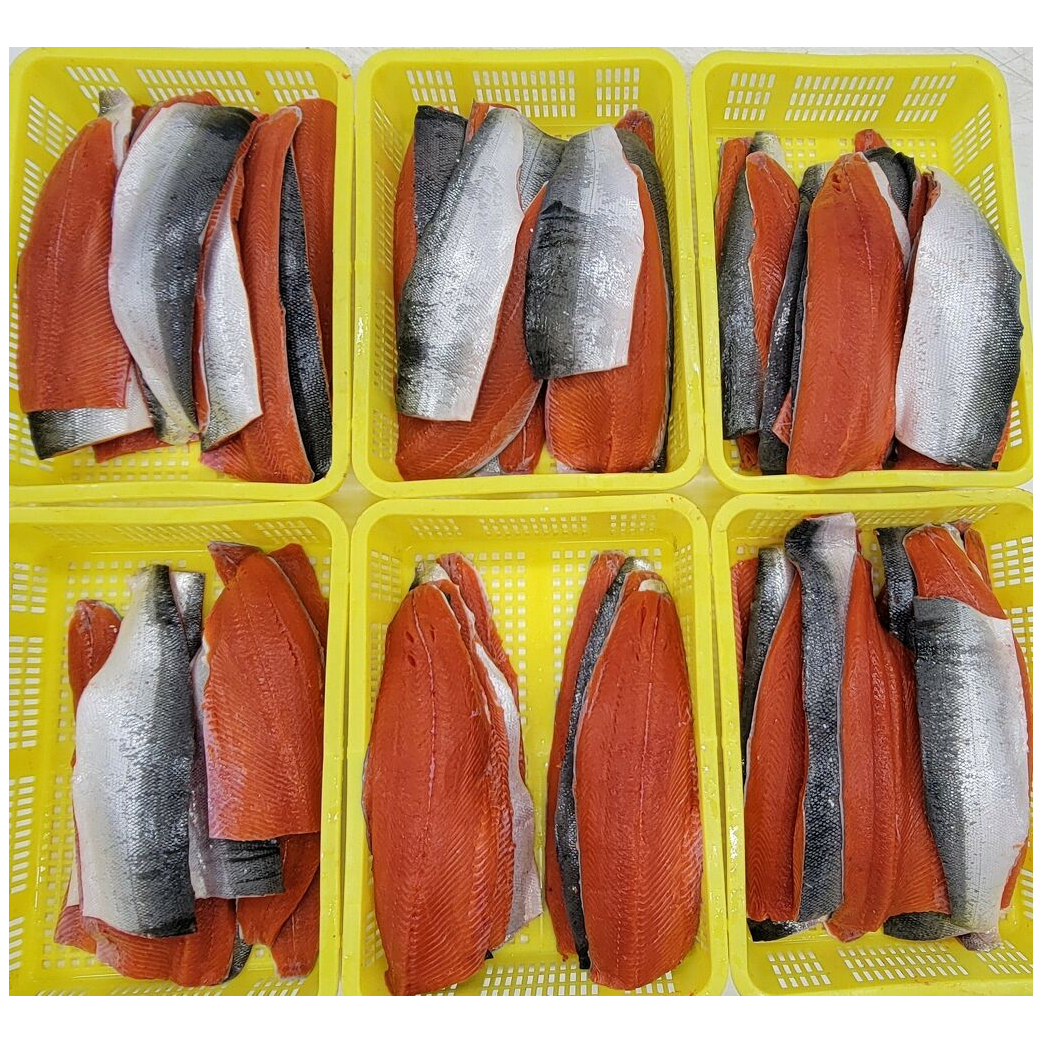 Slangin' Salmon
Contact: Kiefer Hermann
City: Oak Harbor, WA,
Phone: 360-914-8643
About Us
My name is Kiefer Hermann, I have a Setnet operation in the brisk and beautiful waters of Bristol Bay, Alaska. Bristol Bay is home to the greatest wild salmon run in the world. It is the only fishery thriving in present day with back to back record years for th number of fish returning to the watershed (66 million fish in 2021 and 76 million fish in 2022). There are two fleets in Bristol Bay, drifters and setnetters. Drift boats are 32' fishing vessels that have the freedom of setting their net anywhere within the fishing district (~10 sqmi). Setnetters differ in that their nets are within 200 yards offshore. We reside on the beach, and our fishing equipment include a ~22' skiff, and some off road vehicles.

I've been fishing in the Bay since 2013. I chose to buy a setnet permit because of the potential to sell direct market. Many fisherman don't want to bother with all the extra effort of trying to cut out the middle man, but I think the work is worth it. 90% of our catch gets sold to one of the many conglomerate processing plants such as North Pacific Seafoods or Copper River Seafoods. The "cream of the crop" gets hand selected for our valued direct market customers. Sunrise Salmon is the mom and pop processing plant we bring our best quality fish to. It is family-owned and operated by a fellow fisherman who is part of our tight knit community of setnet fisherman. This allows us to guarantee the fillets we sell are from the same fish we hand select out of our nets. Quality starts when the fish first hit our nets.

As far as sales go, I have been testing the waters for the last few years by selling fillets through word of mouth in my hometown was a great success. When I started I was bringing one or two fish boxes back with me on the plane, just to share something I was passionate about with friends and family. I started to lose track of the number of times I heard that this was the best salmon they had ever tried, and that was when I decided it was time to turn this dream into a reality.

My other reason for buying a setnet operation was how family friendly it is and in 2023 I got to fulfill that dream when my wife and 10 month old son came up to accompany for the entire fishing season. We all greatly appreciate your consideration and support of our family fishery!
Practices
Setnet fisherman, wild caught sockeye salmon caught with a gillnet in Bristol Bay (Naknek/Kvichak District).
Criteria for direct market fish are: zero to minimal markings (no marks past pectoral fin), preferably greenish/tan color scales, when gills are pulled blood streams out within 3 seconds.

Once the fish is harvested from the net it is carefully placed in a bin with slush (mix of water and ice) to keep temperature chilled. The most important part of preserving the freshness of the salmon's quality happens in the first 10 minutes after it is harvested. It is most important to get the salmon chilled within the first 10 minutes of harvesting the fish in order to preserve the freshness of the salmon's quality.

When we get back to shore we carefully pitch the fish from our slush bin to the slush in Sunrise Salmon's insulated tote. Then the tote is hauled into town and chills for 24 hours until the rigor mortis passes through. Next the fish gets filleted and trimmed, vacuum sealed, labeled, flash frozen, and packaged. Once that is complete the box gets put in the freezer until it gets loaded onto the barge at the end of the season. Once the barge arrives in Seattle it is transported to Mount Vernon and stored until it is purchased.

I am also registered to ship seafood via Alaska Air Cargo, Southwest Air Cargo, and American Air Cargo to offer affordable shipping to other states.