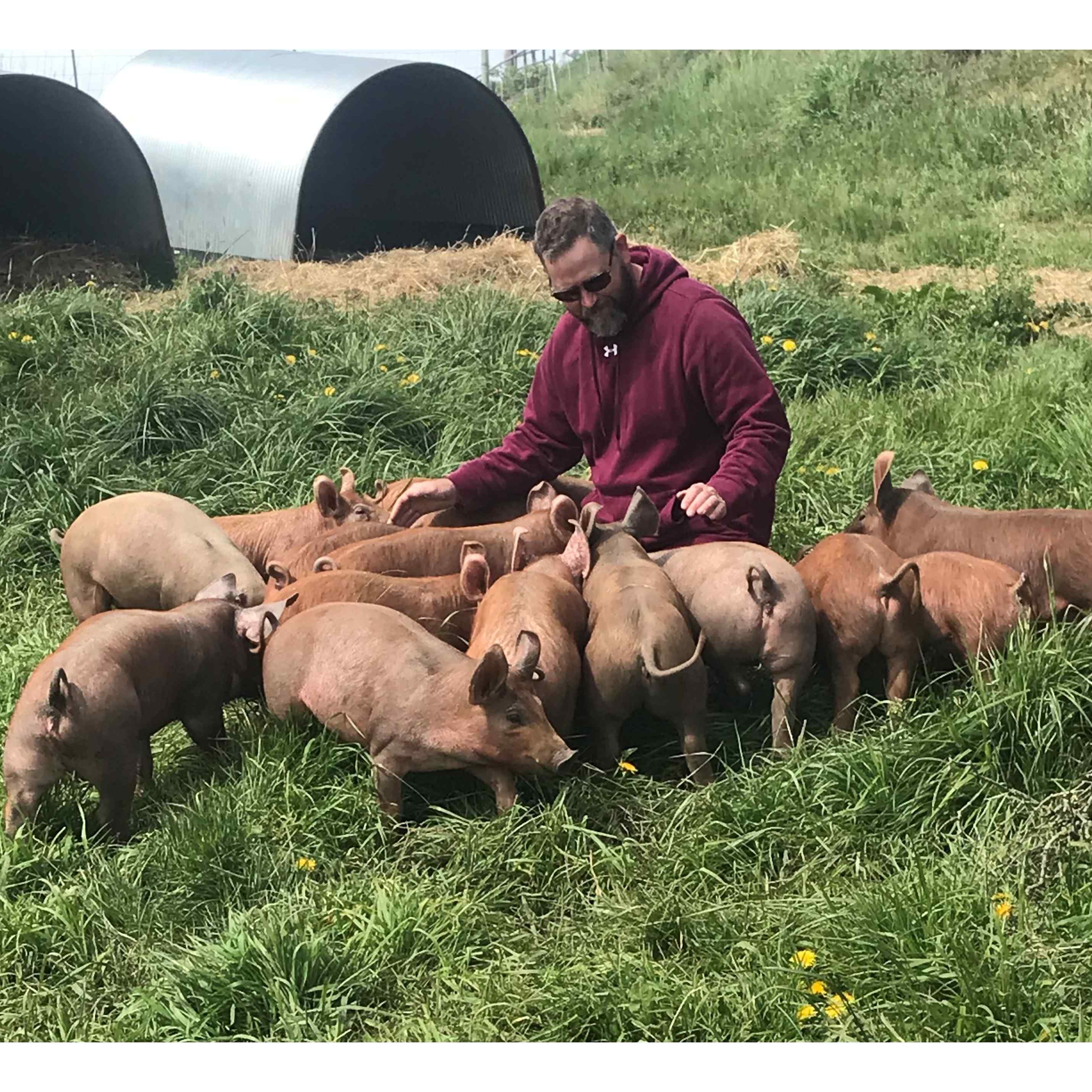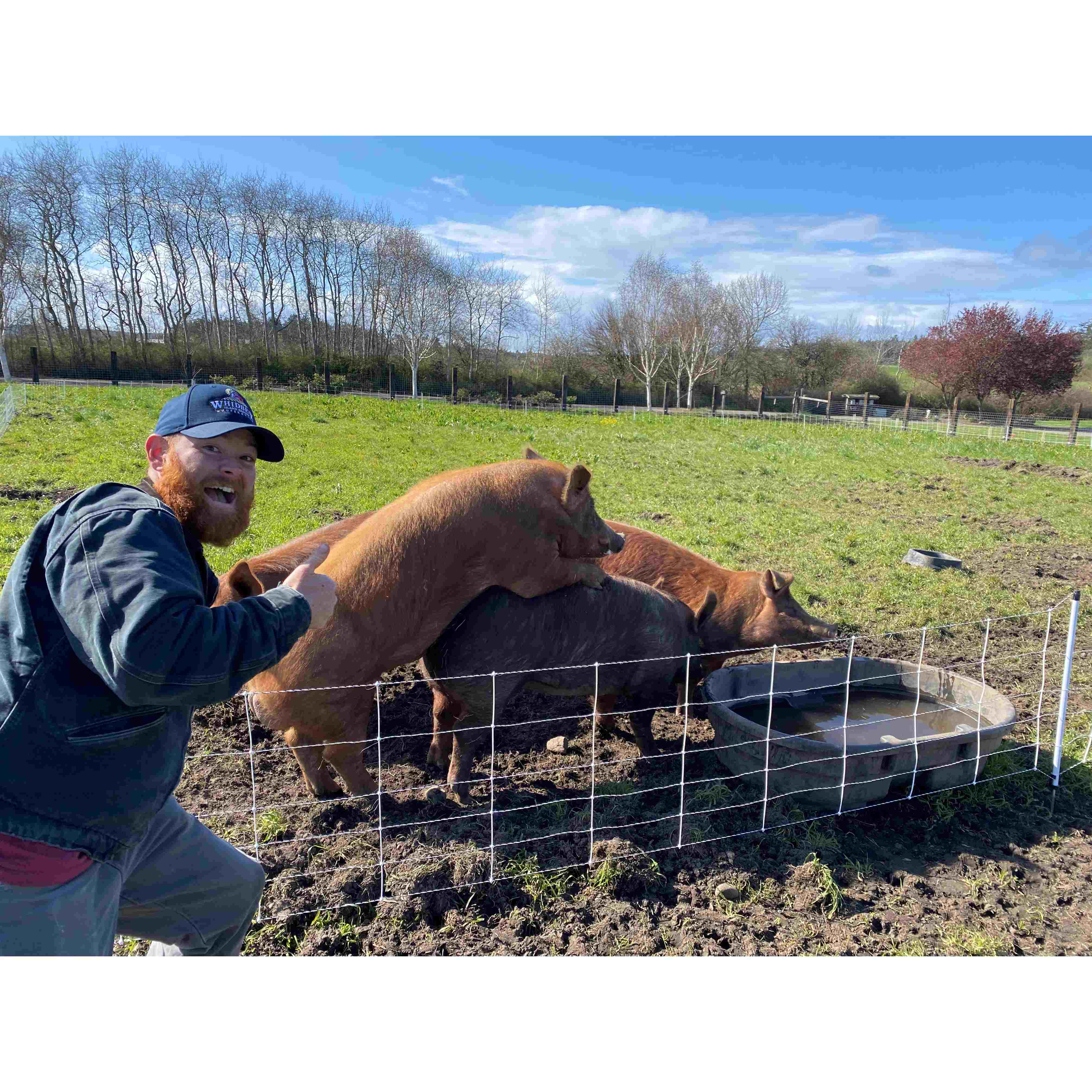 Island Pig & Pasture, LLC
, ,
About Us
Island Pig and Pasture is a partnership between Bell's Farm and Eckholm Farm to raise hogs in a regenerative system resulting in high quality meat and healthy pastures. Farmers Kyle Flack and Bruce Eckholm started working together to raise hogs in 2019 and have decided to combine officially in 2022. Hogs are forage fed on select pasture mixes, discarded naturally-grown produce, and supplemented with grain from Conway Feed Inc.

Our hog program is two fold; breeding and market hogs. Bruce takes the reins of our breeding program with our Tamworth boar, three Tamworth sows, and one Large Black sow. Our sows farrow at Eckholm Farm and - when the piglets are weaned - they make their way over to Bell's Farm where they are raised on pasture until they reach market weight.