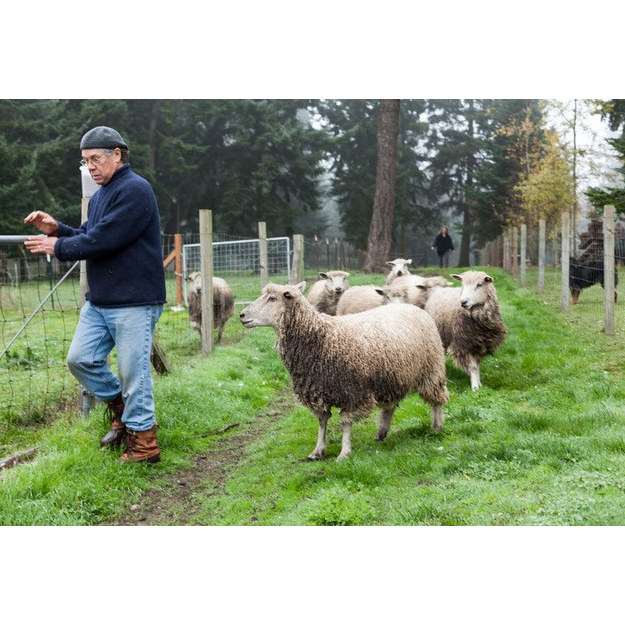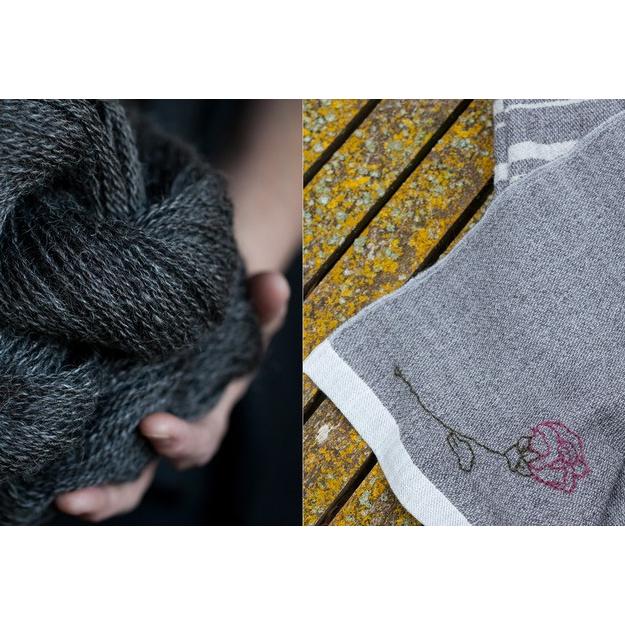 Wild Rose Farm
Contact: Ken and Nan Leaman
Address: 1462 Arnold Rd Oak Harbor, WA, 98277
Phone: 360-202-8474
About Us
Wild Rose Farm is a wool producing, working sheep farm situated near Penn Cove on beautiful Whidbey Island in the Puget Sound area of Washington State. We have been raising sheep for wool for over 40 years. We are breeders of registered high percentage Wensleydale, Teeswater and purebred Valais Blacknose Sheep. Each are heritage, long-wool breeds prized for their wool locks and high luster. Our sheep thrive in our northwest coastal environment producing incredibly strong, beautiful and lustrous wool. The quality of the wool is a direct result of happy, healthy, and well cared for sheep.
Practices
We are dedicated to preserving heritage breeds and time honored techniques of craft.  Our breeding programs are well documented with impeccable records and diverse genetics and our wool is of the highest quality for use in time honored crafts. Everything at Wild Rose Farm begins with the quality of care of our beautiful sheep. We focus on the health and care of our sheep. Immunizations, food, pasture rotation and overall quality of life is the bedrock for our wool producers.
Happy sheep. Happy wool. Happy customers!
We charge fair prices for the quality of our products. Our fleeces are heavily skirted (cleaned) and the luster and quality of the wool is a direct result of well cared for sheep.